Cinnamon Rolls Recipe
This cinnamon rolls recipe is to die for. It is so yummy!

With plenty of sugar and cinnamon, plus an incredible maple glaze, these cinnamon rolls are so good. Since I used almost all whole wheat, they are healthier than most sweet rolls (well, as healthy as you can get with cinnamon rolls!).
These are best warm out of the oven....with plenty of icing.
---
Cinnamon Rolls Recipe
2 C. milk
1/2 C. vegetable oil
1/2 C. sugar
1 package active dry yeast (2 1/2 tsp.)
5 C. flour
1/2 heaping tsp. baking powder
1/2 scant tsp. baking soda
1/2 T. salt
1 C. melted butter or oil
1/8 C. cinnamon
1 C. sugar

Maple Glaze:

2 C. powdered sugar
1/4 C. milk
3 T. melted butter
1/4 C. brewed coffee
1/2 T. maple flavoring
Directions for Cinnamon Rolls Recipe
1. Heat milk, vegetable oil, and sugar in a large sauce pan over medium heat. Don't let the mixture boil! The idea is just to get it warm enough to activate the yeast. Dip your wrist in the mixture; if it's hot enough to feel it, but cool enough not to burn, it's just right.
Sprinkle the yeast on the milk and allow it to sit for 1 minute. Then add 4 cups of flour; stir until combined. Cover and let rise in a warm place for 1 hour.


2. This is what your dough will look like after it has risen. It will have doubled in size. Now add the baking powder, baking soda, salt, and the remaining 1 cup of flour. Mix well.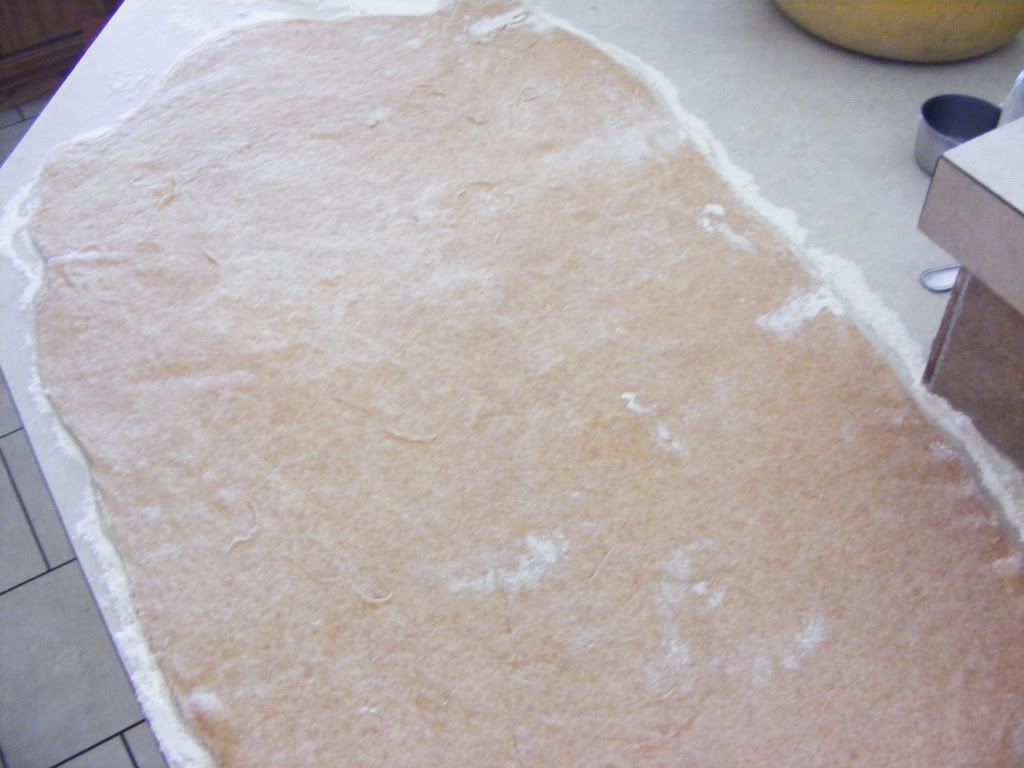 3. On a floured surface, roll the dough out into a very large rectangle (about 2 feet in length). You may need to prick it with a fork here and there to get rid of any air bubbles.




4. Brush the dough with melted butter. You can use a pastry brush for this; however a spoon or even your hands will work.
Sprinkle with cinnamon and sugar.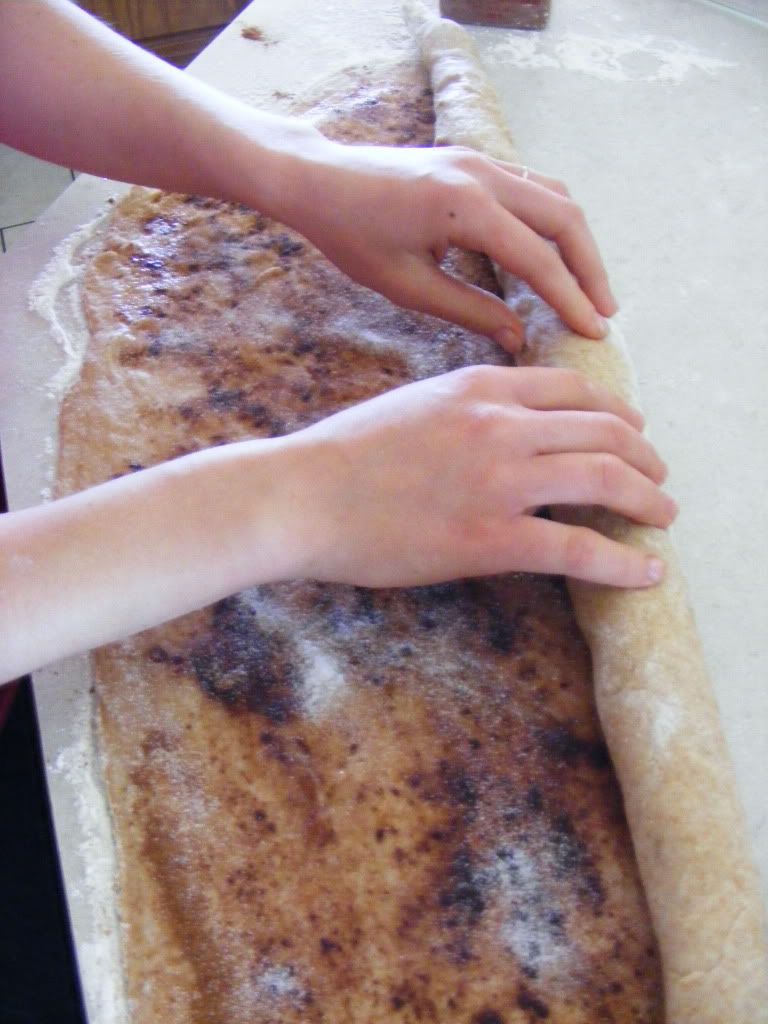 5. Roll up jelly-roll style. It's very important to roll the dough up tightly, or you will have loose rolls that fall apart easily. Start pinching and rolling carefully. When you get to the end, you can seal the two ends shut by pinching them together.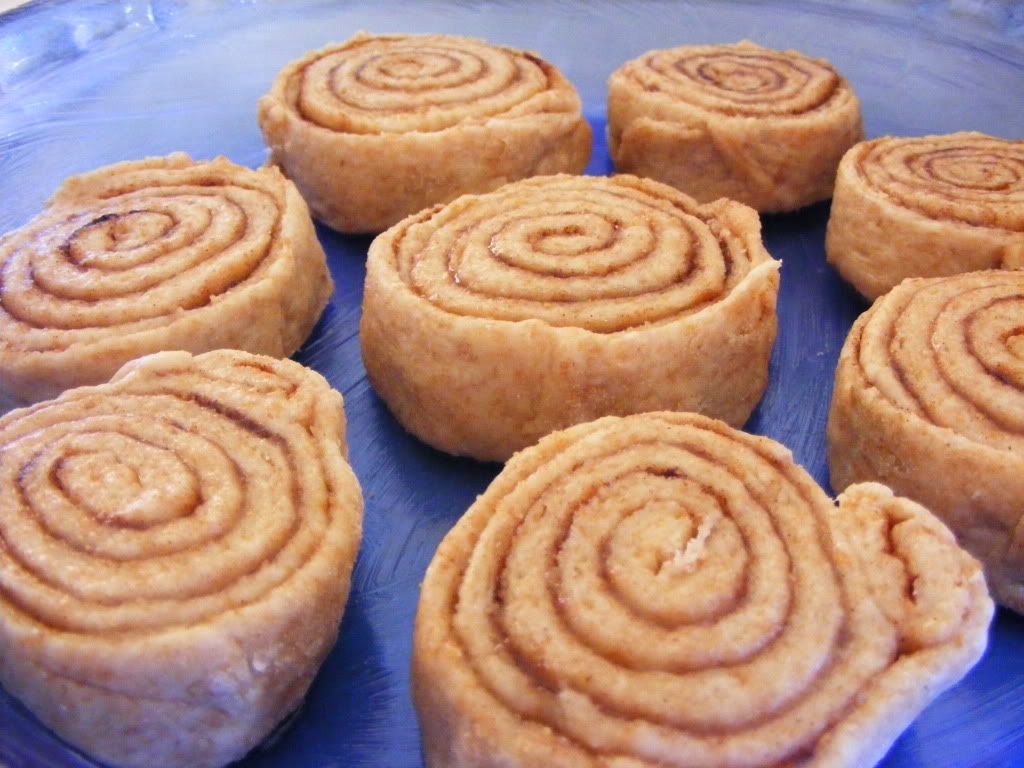 6. Cut rolls with a sharp knife into 1 1/2 inch sections. Place 1/2 inch apart on a greased dish. I used a pie dish. Cover and let rise in a warm place for another 30 minutes.
Bake at 375* for 13 - 15 minutes.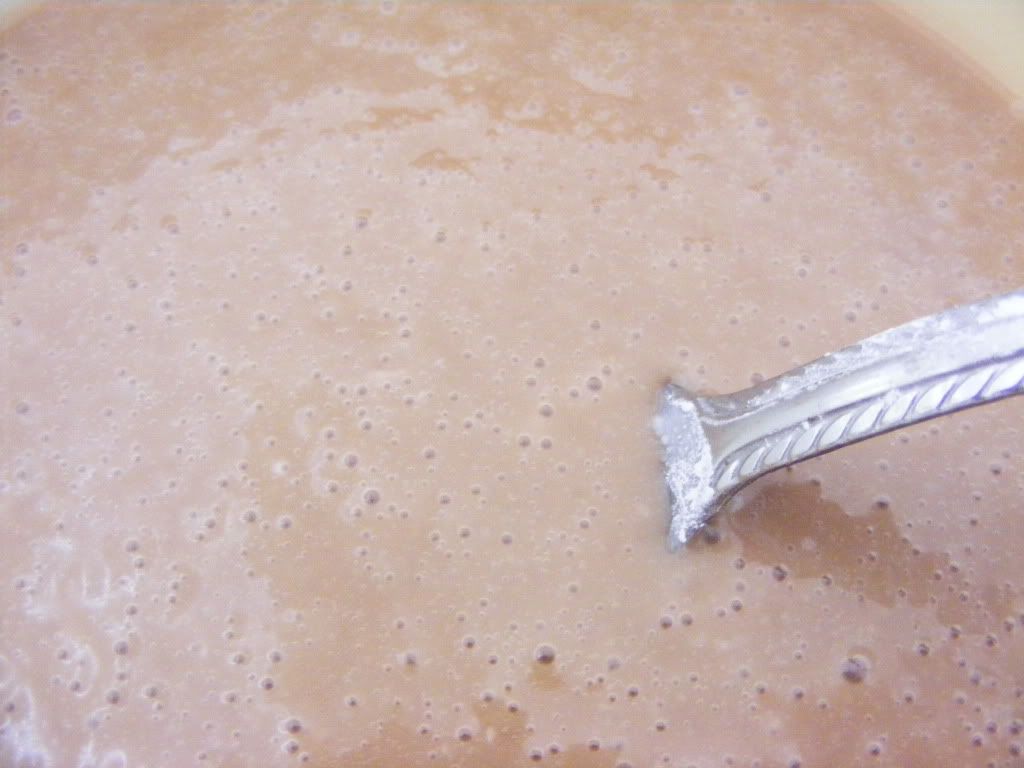 7. While the rolls are baking, mix the glaze ingredients. You need to whip it very well to eliminate the chunks of powdered sugar. You may want to add more maple flavoring or coffee, as you prefer.



8. Let rolls cool for about 1 minute. Then drizzle icing over the top generously. With this cinnamon rolls recipe, don't be afraid to put on a lot! They will absorb the extra.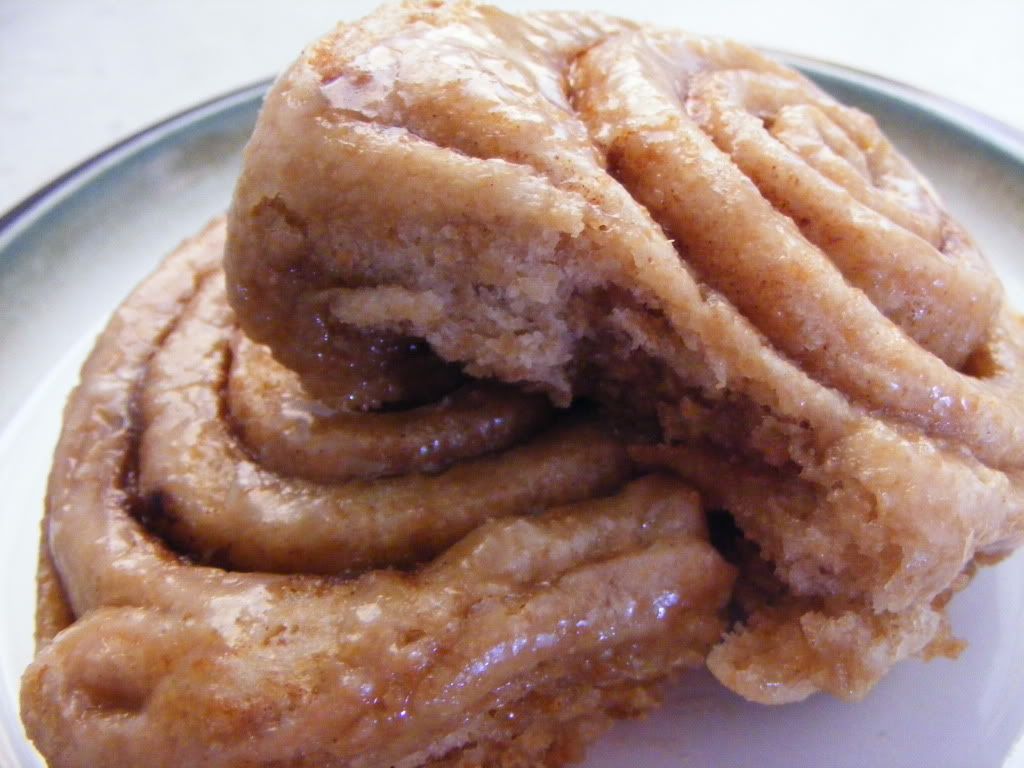 9. Enjoy! This cinnamon rolls recipe freezes well. You can easily freeze the pre-baked rolls and then make fresh icing when you're ready to use them.
Another way to use this cinnamon rolls recipe is to save the dough from step 2. You can store the dough in the refrigerator for up to three days. Perfect solution for a busy day!

go from Cinnamon Rolls Recipe to Whole Wheat Recipes
Whole Wheat Chocolate Chip Cookies