Dinner Rolls Recipe
This is my stand-by dinner rolls recipe - it's yummy and always works out!
It sometimes seems like there are so many recipes out there to choose from....but whenever I make dinner rolls I always turn to this one! It's basically a no-fail recipe.
Dinner Rolls Recipe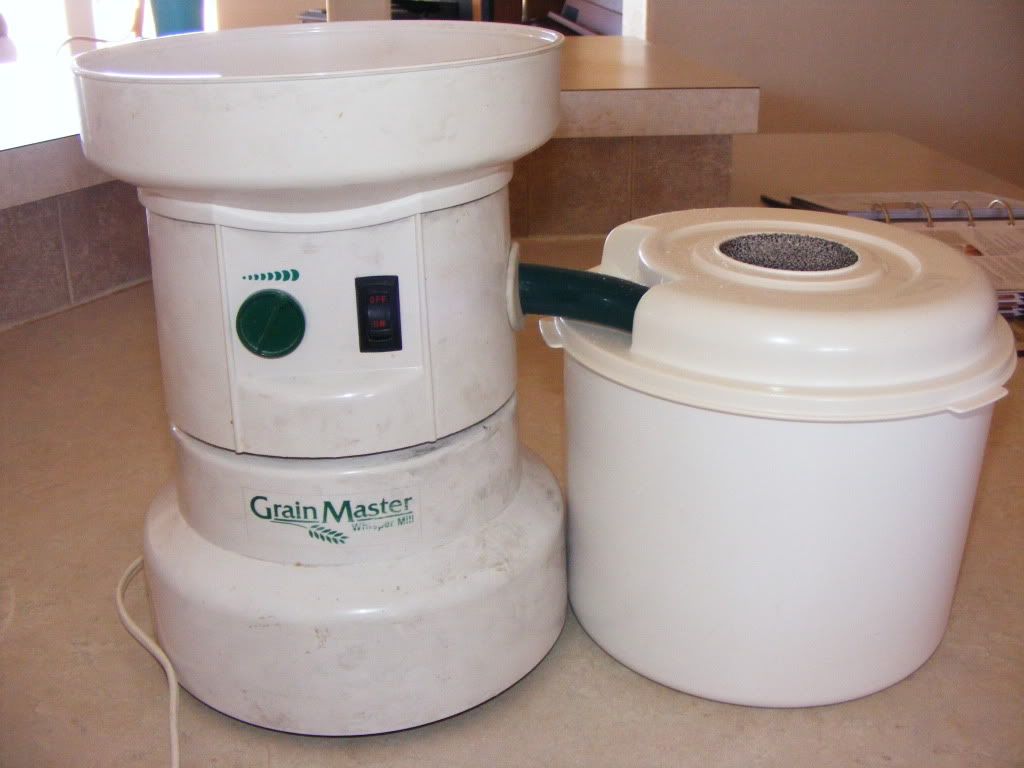 For this recipe, I used mostly whole wheat. I grind my own using my Whisper Mill - it allows you to grind any kind of grain at home! It's wonderful!
Learn more about the benefits of whole wheat right here.


2 packages (1/4 oz. each) active dry yeast
1 tsp. plus 6 T. sugar, divided
1 C. warm water (110 - 115*)divided
1 C. warm milk (110* - 115*)
2 tsp. salt
1 egg
2 T. plus 2 tsp. vegetable oil
5 1/2 to 6 C. flour
3 T. butter, melted
How much whole wheat to use?It really depends on what kind of whole wheat you're using. If you use hard white wheat, it is more like white flour, so I would use just that for the entire recipe. However, I used hard red wheat, and it is more grainy, so I usually put in a cup or two of regular white flour to lighten the bread a bit.
---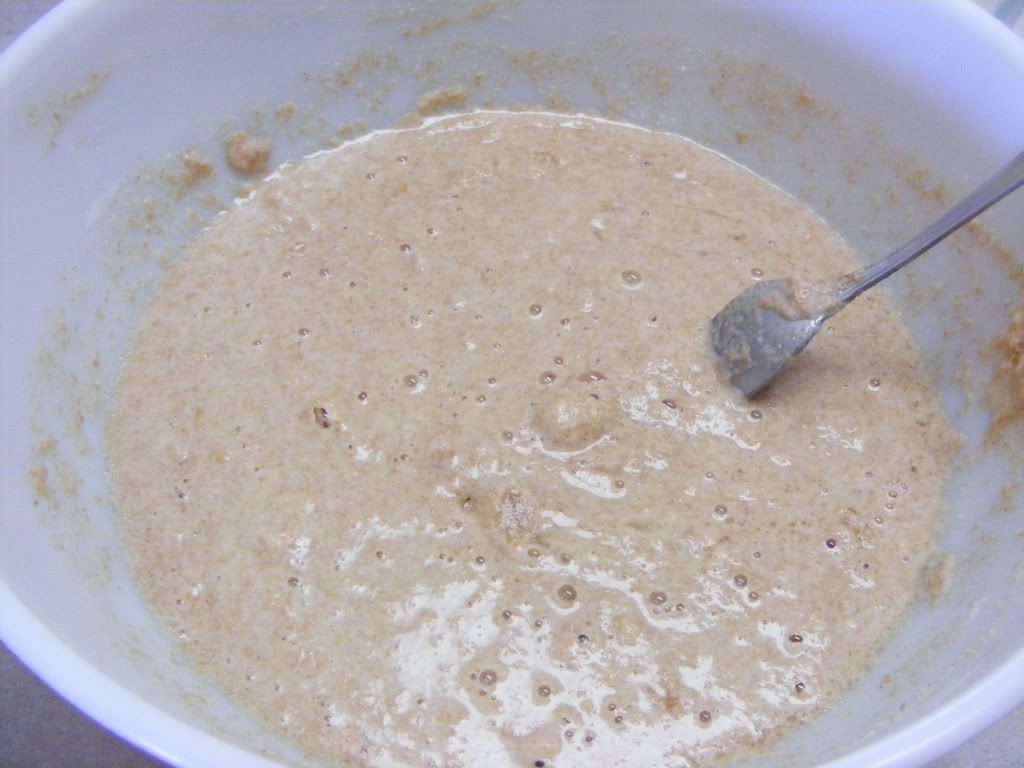 1. In a large mixing bowl, dissolve yeast and 1 tsp. sugar in 1/2 C. water. Stir with a fork and let sit for 5 minutes. After 5 minutes, your dough will look bubbly, like mine does to the left.
Add the milk, salt, egg, oil, and remaining sugar and water.


2. Gradually add 2 cups flour. Beat with fork until smooth (dough will be very sticky!). Stir in enough remaining flour to form a soft dough.
Turn onto a floured surface; knead until smooth and elastic (about 6 - 8 minutes). Place in a boil that has been greased with oil. Cover with a towel and let rise in a warm place until doubled. This takes about 45 minutes.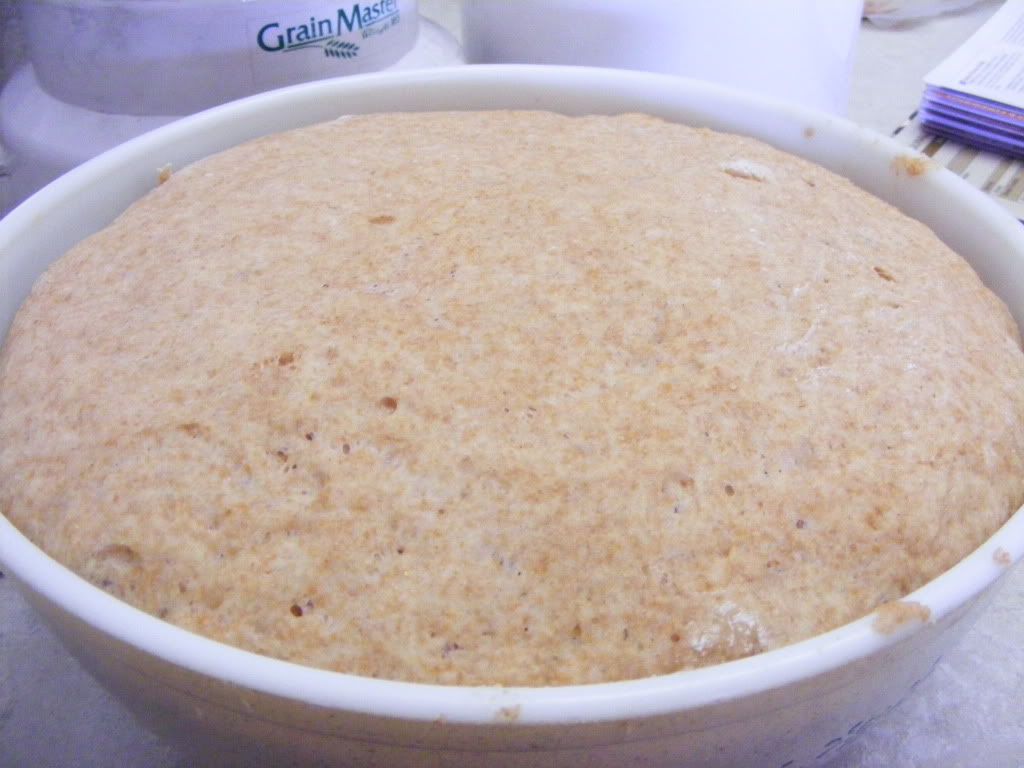 3. By now your dough should have risen quite a bit! You can see my dough rose to the top of the bowl.
This is a good thing - it means your yeast is working well!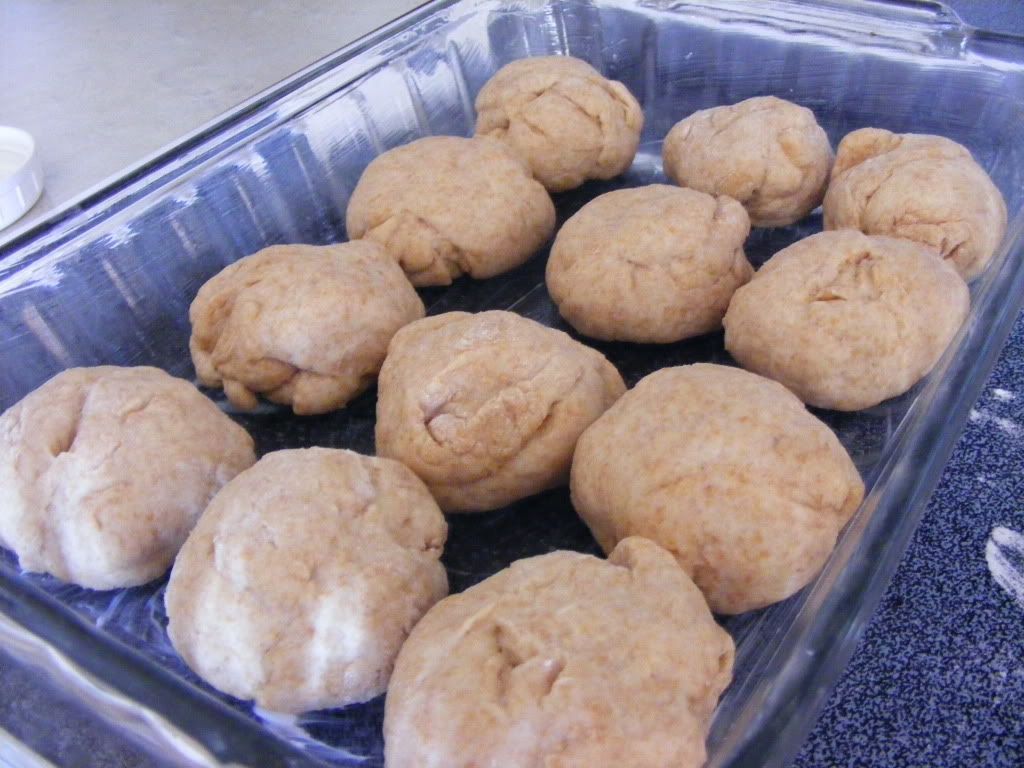 4. Punch dough down and turn onto a lightly floured surface. Seperate into balls about 2 inches in diameter. Roll on hands to make them smooth.
Place rolls 1/2 inch apart in a well-greased pan. I used two 9x9 dishes.


5. Cover your rolls with a towel and let them rise again. This rise will take about 30 minutes.
You can see how large my rolls got - they will double in size!




6. Bake at 375* for 10 - 15 minutes. For gorgeous rolls, after baking time is complete, broil for 1 minute exactly. Remove from oven and brush with melted butter. You can also sprinkle with sesame seeds or your favorite herb.
Enjoy this dinner rolls recipe for Thanksgiving, or just for a special treat at dinner! Who knew a dinner rolls recipe with 100% whole wheat could be so yummy?

go from Dinner Rolls Recipe to Whole Wheat Recipes