Super Easy Brownie Recipe
My mom has made this easy brownie recipe since I was very little....probably six or seven, I think. I remember when she got the recipe from a friend - we had them at a girl's club meeting and they've been a favorite ever since.

I never remember my mom using a boxed mix since she got this easy brownie recipe - seriously, I know a lot of people do, but we never did! This is literally a throw-it-in-the-bowl kind of recipe. It's a staple. It's my go-to when guests come by un-expectedly. I haven't yet found a from-scratch brownie recipe that I like as well as this one. I'm even typing it from memory I know it so well! (Can you tell I like it?)
Of course, they are the best when they're still warm from the oven; you know, ooey gooey and such. But to get them to cut as nicely as they look in the picture above, you've got to wait for them to cool completely. (Unfortunate, I know.) This is a constant problem for me because the brownies are never around that long!
Easy Brownies
2 cups flour
2 cups sugar
4 eggs
6 T. baking cocoa
1 cup melted butter or oil
1 tsp. vanilla
1/2 cup shredded coconut, optional
Mix all ingredients in a medium-sized mixing bowl until combined, and pour into a greased 9x13 baking pan. Bake at 350* for 25 - 30 minutes.
(Easy brownies, huh? Told ya!)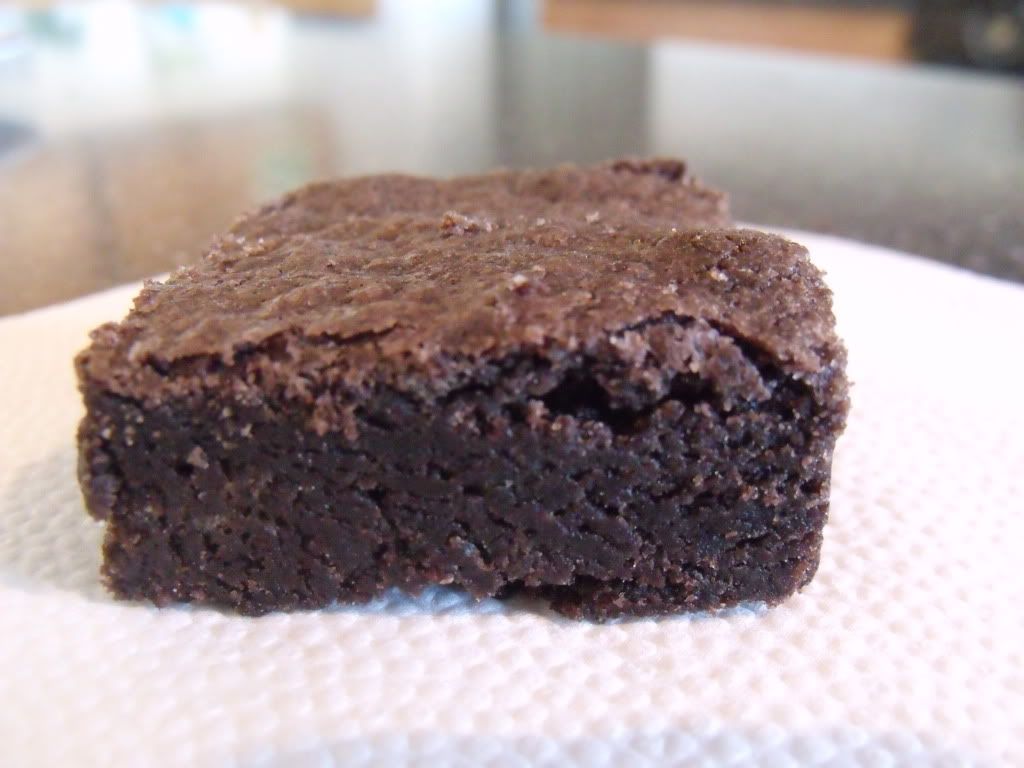 On Adding Coconut....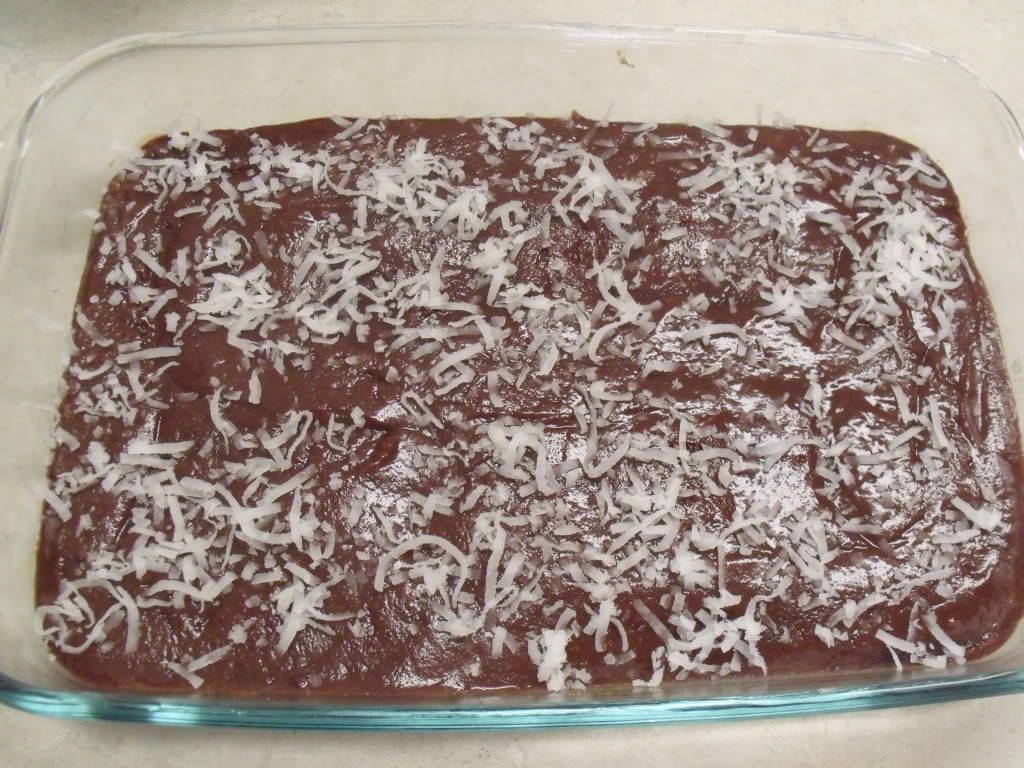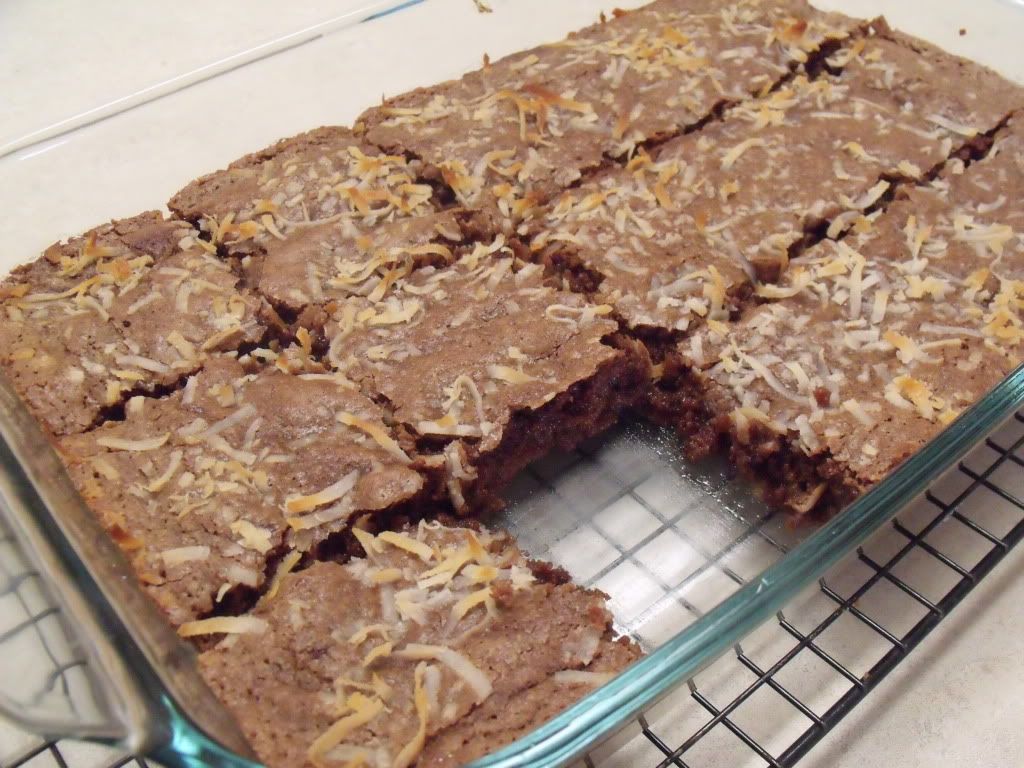 After you've poured the batter into your pan, sprinkle the coconut over the top. Then bake as normal - and no, the coconut won't burn. It'll get nice and toasty, like shown here on the right. It gives the brownies a nice variation, if you like coconut; plus it looks pretty.
go from Easy Brownie Recipe to Easy Meal Ideas