French Fry Recipe
We love french fries at our house - that's why we use this yummy french fry recipe. The store bought fries are so unhealthy for you with all those preservatives and additives. But these homemade french fries are totally natural and so delicious!
It's really a very simple recipe, and you can change it to suit your tastes. For example, we like italian salad dressing drizzled over the top, but you could also use your favorite seasonings, or just leave them plain.
French Fry Recipe
8 large potatoes, skinned
Italian salad dressing
Salt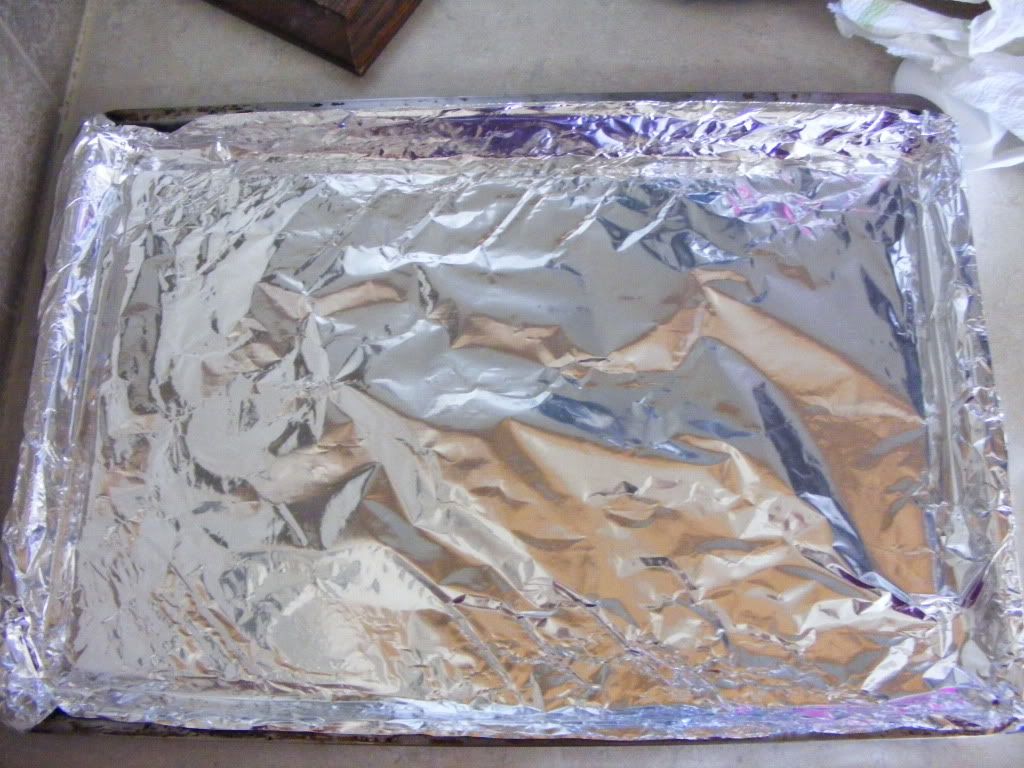 1. Line a cookie sheet with foil. You do not need to grease it if you will be using the salad dressing. The foil mainly helps keep things less messy.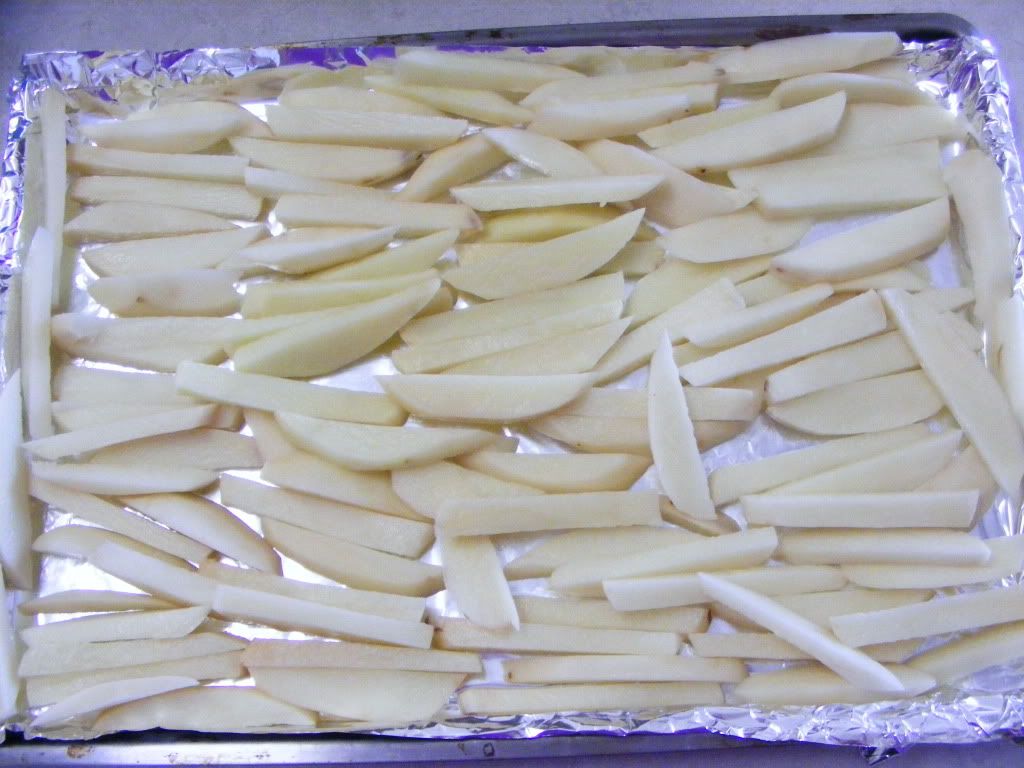 2. Once you've skinned all your potatoes, wash them well and pat dry. Cut into strips, whatever size you prefer.
Place on your cookie sheet and arrange. The french fries will shrink, so there's no need to space them. It's actually fine if some are on top of others - stuff your cookie sheet full!


3. Drizzle your homemade french fries with Italian salad dressing. We like this variation best of all because it gives the fries such a good flavor! Plus the oil means you don't have to grease your pan ahead of time.


4. Bake at 400* for about 20 - 30 minutes. Make sure that your fries are on the top rack of the oven. You need to keep a close eye on your homemade french fries because they can easily burn if you don't watch them.
Once they're as brown as you like them, remove them from the oven and serve with lots of ketchup!