Homemade Pizza Recipe
My mom learned how to make pizza at home years ago. I grew up with her homemade pizza recipe....it was okay, but I always had two bones to pick with it:
1) We used a cookie sheet to bake our pizza in, so it didn't look like a real pizza.
2) It was always good, but never as good as Pizza Hut. That sounds horrible, but there was something about pizza at a restaraunt that just beat our home pizza recipe.

Then my brother Jonathan started expirementing in the kitchen, and came across the wildly popular Pioneer Woman's pizza crust recipe. And then I started experimenting with his discovery, and all of the sudden, the other night, I made THE MOST FABULOUS homemade pizza I've ever had. (Even my family agreed; "It tastes just like REAL pizza!")
So I want to share this fan-tabulous homemade pizza recipe with you all. Because it truly is fan-tabulous.
Homemade Pizza Recipe
Pizza Crust:
1 tsp. dry yeast 4 C. flour 1 tsp. salt 1/3 C. olive oil
Dissolve yeast in 1 1/2 C. warm water into a bowl. (How warm is warm? Either microwave cold water for 20 seconds, or just get the hottest water from your spigot you can get. It doesn't have to be hard!)
Combine the flour and salt; drizzle the olive oil over the flour mixgture while mixing. Re-stir your yeast mixture and drizzle it into the flour/oil mixture. Mix gently until the dough forms a ball.
Drizzle a little olive oil into a clean bowl. Toss the ball of dough in the bowl and turn over to coat in oil. Cover with a moist cloth and let it rise for 1 - 2 hours.
---
Now for the homemade pizza recipe....
1 pound ground beef, browned1 C. pizza sauce3 C. mozarella cheese1 C. sliced mushrooms
NOTE: I used this Better Browning pizza pan and loved it. (For one thing, it's a circle!) It's made of organic materials and doesn't have any of the gross BPA chemical coating like regular teflon pans have. You can purchase it on the right sidebar - I have tried it and would recommend it as a great pizza pan!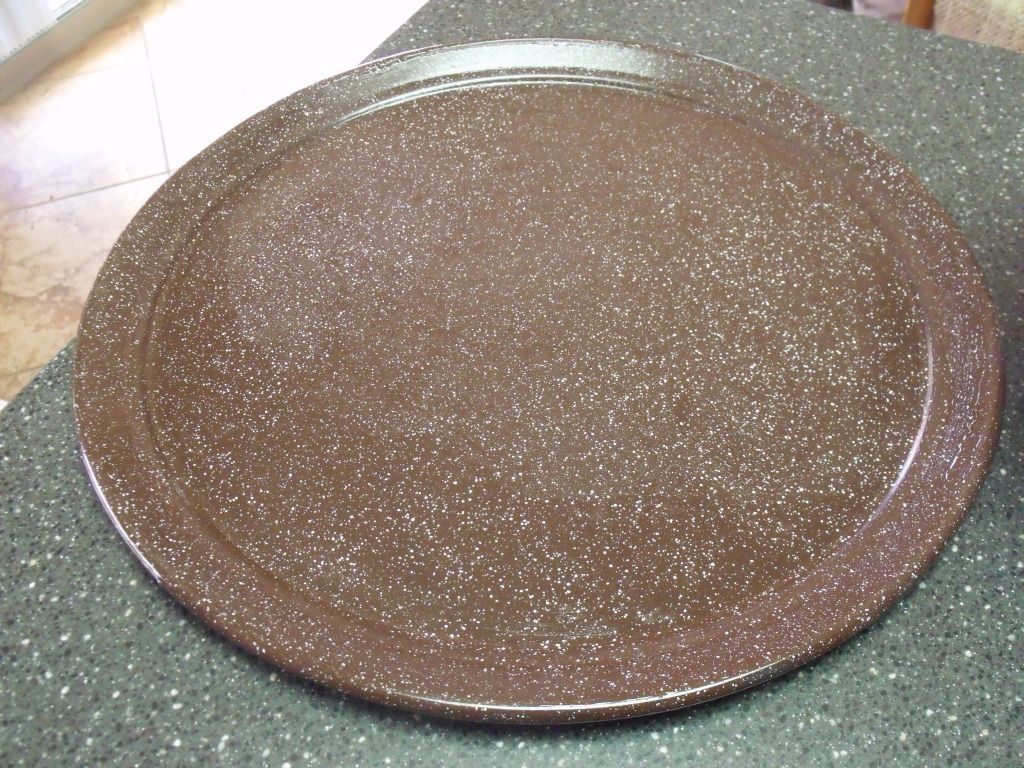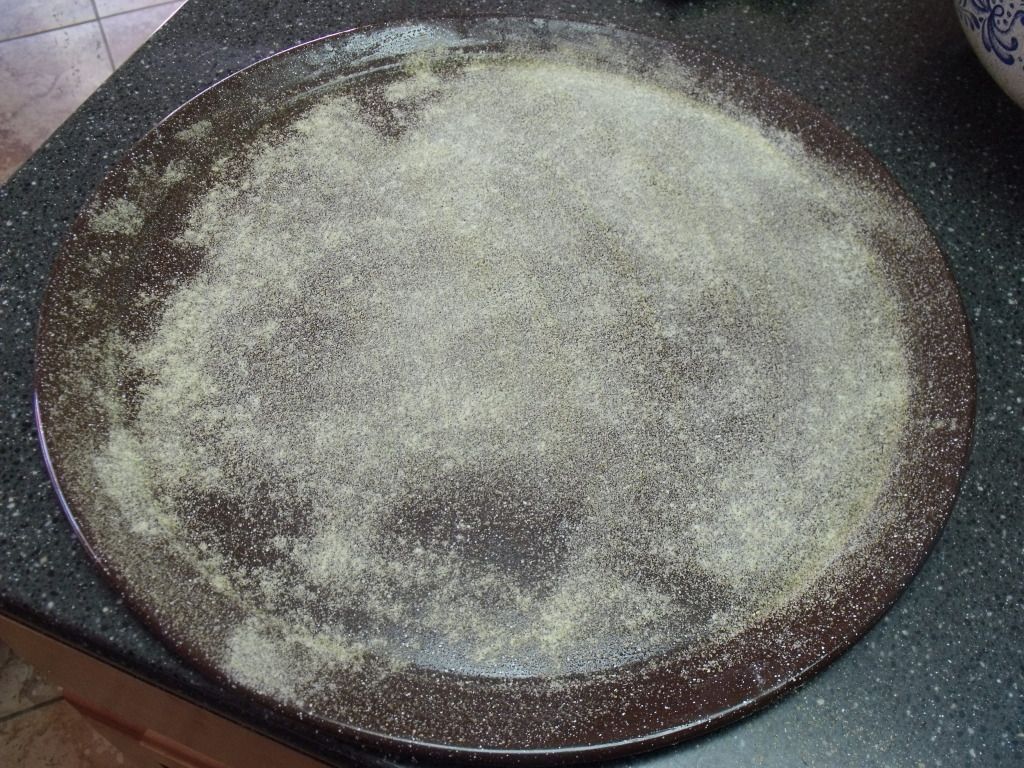 1. Grease your pizza pan with shortening.
2. Sprinkle two handfuls of ground cornmeal over your greased pan. Then, gently tip and shake your pan a few times over the trashcan to get rid of the excess cornmeal. The cornmeal will give the underside of your pizza crust a crunchy texture - just like "real" pizza!
3. Spread the dough out. You can use your hands for this part. If you feel like the dough is to thick, pile it on the edges of your pan, and you can make a fancy edge like I did.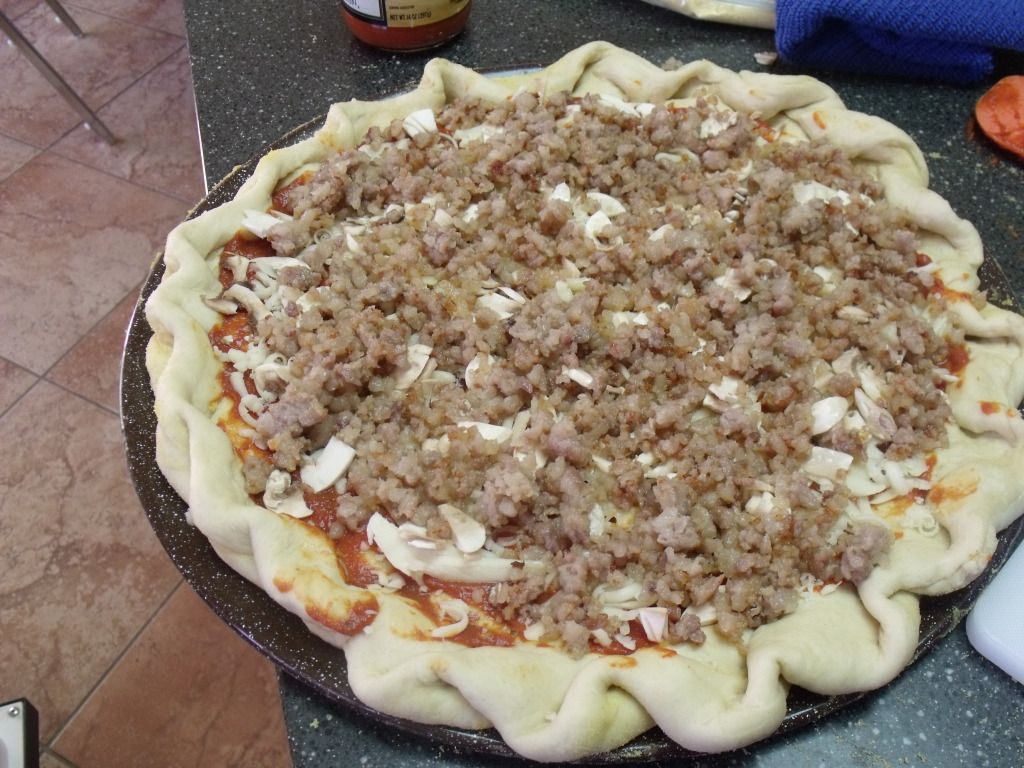 4. Spread 1 cup of pizza sauce on the dough. Then add a thin layer of cheese. Spread ground beef and mushrooms over the cheese; add remaining cheese.
5. Bake at *425 for 10 - 15 minutes, or until the cheese starts to get browned on top.






Everyone in my family loved this homemade pizza recipe ~ I'm sure you will love it, too! Knowing how to make GOOD pizza at home is a great skill; I'm so glad I learned. :-)